No BS bloggers traffic jam weekend link party 301 – missing marketing link
Is it a mistake to use great marketing ideas over and over again with a twist to customize them to fit your business? To use different marketing channels with real people and not bots, link party 301 is the place to be. It is not rocket science to link-up with influential seasoned bloggers link in link party 301.
A business increases awareness to its products and services using winning content marketing strategies. Brand ambassadors and influencers a constantly rolling the dice to use SMART marketing techniques of high conversions.
---
Recommended: Small Business: What Is The Trend About Small Business Enterprises That Makes Everyone Go Crazy (Black Business Month Since 2004)
---
Top 3 digital marketing mistakes to avoid
How can you bridge the link betwen marketing and sales? There is no marketer under the sun who knows the whole customer journey. Use link party 301 to help with each missing link.
Do not waste time reinventing the wheel. Stick to simple, basic, and easy marketing reigning rules like building relationships for a profitable and measurable impact of your marketing plan.
Never sink a fortune in an unproven idea, product, or service. For a unique, effective digital marketing strategy, start with low-budget link party 301 today.
Instead of imitating, innovate your creative marketing strategy.
Further reading: How Do You Fix The 'Your Pinterest Account Is Suspended' Notice For Going Against the Spam Policy?
WELCOME TO TRAFFIC JAM WEEKEND
LINK PARTY 301
Show us your old posts and more on Traffic Jam Weekend of link party 301 heavyweights!
Come on in to link up, share, and learn something with us.
"People tend to think that in order to start a new business they have to come up with something new and dazzling, but that's a myth – and it's often propagated by venture capitalists." – Gurbaksh Chahal, RadiumOne…
Click To Tweet
Tracy: View From The Beach Chair | Twitter | Facebook | Pinterest I Instagram
Michelle: My Bijou Life | Instagram | Pinterest
Hazlo: ThExtraOrdinarionly | Tumblr | Twitter | Instagram | Flipboard | Facebook | Pinterest | Keen | Mix | YouTube
Niki: Life as a LEO Wife | Pinterest | Facebook | Twitter
"Feeling gratitude and not expressing it is like wrapping a present and not giving it." – William Arthur Ward #thextraordinarionly #gratitude #growthmindset #startups #smallbusiness
Click To Tweet
---
Niki chose Vintage Window Ideas by Saved From Salvage. "Old window decor is so popular right now. This idea takes that look and combines it with fall which is one of my favorite seasons to decorate for!"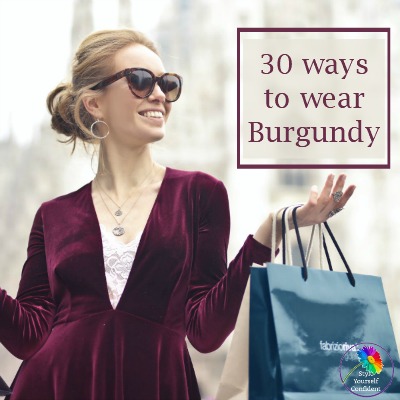 Michelle chose How to wear BURGUNDY-30 ways! by Style Yourself Confident . "Burgundy is a forgotten color in my wardrobe. But these 30 examples are making me take another look at it."
Kimberly chose Crescent Pecan Pie Squares by The Kitchen is My Playground. "What a great recipe idea! My family would love this. Definite possibility for Thanksgiving dessert this year."
Tracy chose BLACK FOREST CAKE – AN ICONIC GERMAN GÂTEAU MADE GLUTEN FREE by Gluten Free Alchemist. "This looks like a little slice of heaven! Might just be my birthday cake come December."
Hazlo chose Gratitude Mindset Journaling Prompts | November 2021 by Krafty Planner. "We have not yet rooted out the ugly head of mental health complications from our society. Journaling is one of the easiest habits to kick-off since journaling has proven to give lower depression scores in 3 days. (https://amzn.to/3obgK8B)"
The post with the most views was Homestyle Cabbage Stir Fry by Little Frugal Homestead.
"I'm convinced that about half of what separates successful entrepreneurs from the non-successful ones is pure perseverance." Steve Jobs, co-founder of Apple Inc #thextraordinarionly #blogging #writing #writerpreneurship #CMS
Click To Tweet
Thank you featured bloggers for sharing!
Your posts will be pinned (slowly, but surely) to the Traffic Jam Weekend Link Party Pinterest board. Please grab the HTML code for a special Traffic Jam Weekend featured button below to display on your blog.
---
Just a few rules for the lovely link party 301…
Grab the HTML code for a Traffic Jam Weekend button below for your site

Link up as many of your old posts as you like below

Take some time and visit the other posts

Create some traffic jam for the hosts of this party

Share this party on social media with the hashtag #trafficjamweekend
---
---
Blitz scale your sport and pursuit of entrepreneurship
At this point, we, at ThExtraordinariOnly, thought that we'd first share some tools with you to liven up your success in life and business.
How focussed are you to take a grip on your life and business? We thought we'd share some of our favorite tools that will help you build the life and business you want.
Decide to put your heart to it and quench your quest for success.
Be smart and rock your world like Starbucks, Amazon, and Nike. Start using these tools we love and recommend today.
Importance of a website to your business' success
Do you have a business without a website? Then you still don't know the importance of a website to your business. First all, the Internet Age is in full swing. Your website is vital because you have the capacity to represent your customer and helps build credibility as a business. ✨
We use X20 faster LiteSpeed Hosting by A2 Hosting and we love it. Web hosting plays a key role in the performance and speed of your website. Supporting the newest PHP version, WordPress install comes pre-configured with the turbo fast speed and security settings from the onset. Give your website a boost today and experience outstanding support.
Don't dare forget to have an automated offsite backup of your website, lest you get screwed. It costs you nothing but a fraction of your time – stuff happens. 🤭
Use the buyers' search engine
Remember how we desscribed Pinterest's search engine power with users ready to make a buy decision? If 90% of weekly Pinners make purchase decisions on Pinterest with 77% of weekly Pinners discovering a new brand or product on the platform, and 98% of Pinners going out to try ideas they find, why are you grumbling that you have no market for your products or services?
The award-winning interval pin scheduler, Tailwind, is an official Pinterest and Facebook Partner you can use to schedule fresh pins for days, even when you can't be near your computer. 📌
Growth hack your business with a miniscule budget
Starting a busines is a costly endevour. Do you want to simplify business success? Digital marketing is one of surefire ways that boosts your firm's marketing efforts online to gamify your cusotmers' onboarding. In turn, you strike gold with news sales opportunities and growth hack a new or existing startup or small business.
Thus, if you tap into the most original opportunity of connecting with established influential thought leaders, top ranked social groups, you build your brand FAST and get found online. SuccessCENTER reaches over 200 million weekly with established Social Media Communities in addition to an unrivaled extraordinary smart content marketing SEO system in place. This has got to be one of the easiest ways to expand your Brand, Business, and Community. 💪
What % introvert are you?
Did you know that introverts make up 56.8%, nearly half the world's population? – MBTI® #thextraordinarionly #lifesuccess #smallbusinessgoals #startupgrowthhacking
Click To Tweet
Guess what? Most of us do not know that introverts have abilities, strengths, gifts, and competenceis that the world needs, now more than ever.
Wait a minute!
Here's a shocking one! Imagine Joanna Gaines, Abraham Lincoln, Albert Einstein, Barbara Streisand, Michael Jordan, Oprah Winfrey, Max Lucado, Bill Gates, C.S. Lewis, Larry Page, and Meryl Streep are all introverts. Take the introvert quiz – the result will astonish and amaze you.
Recommend a tool
What's your most effective spelling, grammar, punctuation, and plagiarism checker? Share in the comments section so that you help a blog writer, writerpreneur, and storyteller.
Harness our cool content marketing strategy beyond social media
"The companies that I really admire the most are the ones that have a deep, visceral understanding of why people use their service; And they figure out ways of making money that are completely consistent with how people are feeling and what they are doing at the time."

– Ben Silbermann, Pinterest
Sources:
How link party 309 of traffic jam weekend is not a one hit wonder for smart small businesses
Share link party 301 to help a blogger out far and wide