Welcome to the ultimate traffic jam weekend link party 312 blogger collaboration for a recharge
Upload your old online posts and more on link party 312 of Traffic Jam Weekend!
"Your corn is ripe today; mine will be so tomorrow. 'Tis profitable for us both, that I should labour with you today, and that you should aid me tomorrow. I have no kindness for you, and know you have as little for me. I will not, therefore, take any pains upon your account; and should I labour with you upon my own account, in expectation of a return, I know I should be disappointed, and that I should in vain depend upon your gratitude. Here then, I leave you to labour alone; You treat me in the same manner. The seasons change; and both of us lose our harvests for want of mutual confidence and security."

― David Hume
Link up your content, connect with others, and learn something with us.
Be amazed at what we can achieve together at link party 312.
---
Related: Want more revenue? Grow your business faster when you link up with breathtaking bloggers in link party 315
---
"Many ideas grow better when transplanted into another mind than the one where they sprang up." Oliver Wendell Holmes #linkparty #digitalmarketing #contentmarketing #thextraordinarionly #smallbusiness #startup
Click To Tweet
Tracy: View From The Beach Chair | Twitter | Facebook | Pinterest I Instagram
Michelle: My Bijou Life | Instagram | Pinterest
Hazlo: ThExtrardinariOnly | Tumblr | Twitter | Instagram | Flipboard | Facebook | Pinterest | Keen | Mix | YouTube
"As you navigate through the rest of your life, be open to collaboration. Other people and other people's ideas are often better than your own. Find a group of people who challenge and inspire you, spend a lot of time with them, and it will change your life."

Amy Poehler
If you would like to become a permanent or guest co-host for this link party like link party 312, complete this short form.
---
These are the featured posts from Traffic Jam Weekend Link Party #311…
Tracy chose CHOCOLATE MARBLE QUICK BREAD RECIPE from Treat and Trick. "Saving this for when I need a quick dessert or bread to take as a gift. A simple recipe!"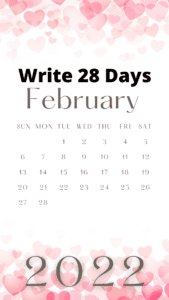 Hazlo chose Write 28 Days with Ease from Seeking Serenity and Harmony. "When I saw this post by Laurie participating in the Write 28 days challenge with word prompt 'EASE,' I remembered the Benjamite, Ehud son of Gera, a left-handed man who freed the Israelites from an 18-year reign of Moabites under King Eglon. It is the only place recorded in the entire scriptures that, 'the land had peace and rest for eighty years!' Read the whole encounter in Bible recordings, the book of Judges Chapter 3.
80 years of peace then was incomprehensible, just like 'ease' is today for us all, especially with all the tension of the looming war by Russia, let alone Covid-19 inconveniences, now turned to variant Omicron, and insidious financial crisis. Will we ever be at ease in our lives and businesses – ever again?"
Michelle chose Creating a Secret Bookcase Door to a Fantasy Castle Room | Dark Academia Comes to Life from The Storyteller's Cottage."This secret room is such a totally awesome idea, and I love to see that it was created in what started as a totally ordinary room. I LOVE it!"
The post with the most views was Fictional Feasts: How to Make Story-Themed Food | Creating Fantasy Menus Inspired by Books from The Storyteller's Cottage.
Thank you featured bloggers for sharing! Your posts will be pinned to the Traffic Jam Weekend Link Party Pinterest board. Please grab the HTML code for a special Traffic Jam Weekend featured button below like for this link party 312 to display on your blog.
Instructions: Select all code above, copy it and paste it inside your specific blog post that you'll link up at link part 312 as HTML
---
Just a few rules for link party 312 …
Grab the HTML code for a Traffic Jam Weekend button below for your site

Link up as many of your old posts as you like below

Take some time and visit the other posts in link party 312

Create some traffic jam for the hosts of this party

Share this party on social media with the hashtag #trafficjamweekend
"If you want to lift yourself up, lift up someone else." Booker T Washington #thextraordinarionly #inspirationalquote #createyourownlane
Click To Tweet
Blitz scale your sport and pursuit of entrepreneurship
At this point, we, at ThExtraordinariOnly, thought that we'd first share some tools with you to liven up your success in life and business.
How focussed are you to take a grip on your life and business? We thought we'd share some of our favorite tools that will help you build the life and business you want.
Decide to put your heart to it and quench your quest for success.
Be smart and rock your world like Starbucks, Amazon, and Nike. Start using these tools we love and recommend today.
Importance of a website to your business' success
Do you have a business without a website? Then you still don't know the importance of a website to your business. First all, the Internet Age is in full swing. Your website is vital because you have the capacity to represent your customer and helps build credibility as a business. ✨
We use X20 faster LiteSpeed Hosting by A2 Hosting and we love it. Web hosting plays a key role in the performance and speed of your website. Supporting the newest PHP version, WordPress install comes pre-configured with the turbo fast speed and security settings from the onset. Give your website a boost today and experience outstanding support.
Don't dare forget to have an automated offsite backup of your website, lest you get screwed. It costs you nothing but a fraction of your time – stuff happens. 🤭
Use the buyers' search engine
Remember how we desscribed Pinterest's search engine power with users ready to make a buy decision? If 90% of weekly Pinners make purchase decisions on Pinterest with 77% of weekly Pinners discovering a new brand or product on the platform, and 98% of Pinners going out to try ideas they find, why are you grumbling that you have no market for your products or services?
The award-winning interval pin scheduler, Tailwind, is an official Pinterest and Facebook Partner you can use to schedule fresh pins for days, even when you can't be near your computer. 📌
Growth hack your business with a miniscule budget
Starting a busines is a costly endevour. Do you want to simplify business success? Digital marketing is one of surefire ways that boosts your firm's marketing efforts online to gamify your cusotmers' onboarding. In turn, you strike gold with news sales opportunities and growth hack a new or existing startup or small business.
Thus, if you tap into the most original opportunity of connecting with established influential thought leaders, top ranked social groups, you build your brand FAST and get found online. SuccessCENTER reaches over 200 million weekly with established Social Media Communities in addition to an unrivaled extraordinary smart content marketing SEO system in place. This has got to be one of the easiest ways to expand your Brand, Business, and Community. 💪
What % introvert are you?
Did you know that introverts make up 56.8%, nearly half the world's population? – MBTI® #thextraordinarionly #lifesuccess #smallbusinessgoals #startupgrowthhacking
Click To Tweet
Guess what? Most of us do not know that introverts have abilities, strengths, gifts, and competenceis that the world needs, now more than ever.
Wait a minute!
Here's a shocking one! Imagine Joanna Gaines, Abraham Lincoln, Albert Einstein, Barbara Streisand, Michael Jordan, Oprah Winfrey, Max Lucado, Bill Gates, C.S. Lewis, Larry Page, and Meryl Streep are all introverts. Take the introvert quiz – the result will astonish and amaze you.
Recommend a tool
What's your most effective spelling, grammar, punctuation, and plagiarism checker? Share in the comments section so that you help a blog writer, writerpreneur, and storyteller.
Link up with Link party 312 to get your blog noticed and achieve wonderful things from the power of other bloggers #thextraordinarionly #linkparty #blog #writingcommunity #bloggingcommunity #startup
Click To Tweet
"No individual can win a game by himself." Pelé #writingcommunity #bloggingcommunity #startup #thextraordinarionly #linkparty #blog
Click To Tweet
When you share link party 312 you inspire another blog writer to hop in