Is it That Powerful to Collaborate with Other Businesses? – Step by Step Process of How Traffic Jam Weekends Work (Part2)
Are you an aspiring entrepreneur or owner who dreads reaching out to other businesses to collaborate with – either in your niche or complimentary niches?
Do you feel vulnerable or do you straight up loathe the idea of collaborating with another startup founder or teaming up with another small business CEO?
Does starting a business mean going it alone?
"It's not what you know, it's who you know."
A collaborative business model is a powerful business strategy. If a business collaborates with another, they enrich each other's content creation and content marketing strategies.
This blog is a sequel to a mini-series made possible by a question by one of our readers.
You may need to refer to the top 5 definitions of "what is content marketing strategy" in Part 1 of this blog mini-series so as to get the basis of this blog mini-series.
It is also important for you to understand that collaborating with other phenomenal content creators and bloggers build worthwhile business relationships, but not without its advantages and disadvantages as described by a brilliant blogger in this guest blog post on the 7 pros and cons of blogger collaboration that you can refer to now.
Definition: Do You Reach Out to Other Businesses for Successful Collaboration or Cooperation?
In business, the collaboration definition alludes to the ability of individuals in the workplace to work together to achieve a common business goal in a specific time frame.  Business collaboration is dependent on time.
Effective business collaboration might need a mix of good culture, technology, and governance. (Sage)
Collaborate with other businesses to grow your reach, scale quickly and boost our sales.
Collaboration is the process of two or more people or organizations working together to complete a task or achieve a goal. Collaboration is similar to cooperation. Most collaboration requires leadership, [vague] although the form of leadership can be social within a decentralized and egalitarian group (Source: Wikipedia)
Cooperation: Voluntarily arrangement in which two or more entities engage in a mutually beneficial exchange instead of competing. Cooperation can happen where resources adequate for both parties exist or are created by their interaction. (See more types of cooperation in this Slideshare by Virgilijus Dadonas)
Check Importance and Type of Other Businesses to Collaborate With
Do you know your business collaboration type?
Which of the following for different personality types in terms of collaboration define you?
The Ringleader likes to organize the task
The Expert knows everything about the task at hand
The Socialite always shares on social media
The Executive generally functions as the decision-maker
Find the right collaboration of people. When you know how different people work and how this can be played to the businesses' advantage, you have just found a growth hack to scale your business quickly through collaboration.
How else do you collaborate with other businesses? See Jasmine Star's testimonial.
Why You Should Consider to Collaborate with Other Businesses
Social proof
Traditional advertising together
Work together on distribution
Sharing marketing efforts
Sharing trade show booth space
Creating a webinar
Co-authoring presentations
Discounts and special offers
Launching an epic product or service for a niche
Co-branding promotional products
Offering referrals (with or without commissions)
Redirecting business to each other's Websites
Becoming "certified" by another company
Forming "preferred supplier" relationships
Integrating with noncompeting parts of the supply chain
Franchising
Sharing information and advice, as a "brain trust."
Read more on collaboration ideas to grow your small business here.
Questions to Ask Yourself Before Collaborating with Other Business Entities
Do you respect the brand?
Do you find synergy with the company you are collaborating with?
How engaging is the co-collaborators audience with their content? Does it much up with your clearly defined goals?
How will you divide tasks, time, and costs with each collaborating party?
Can your small-sized business collaborate with other local businesses? Find out in this detailed blog post. 
Benefit When You Collaborate with Other Business Names
You collaborate with other business owners to:
Increase purchasing power
Build each other's brand up
Increase exposure
Expand your customer base in doubles or triples (multiples)
More leads
Utilize on a partner's expertise in a given area
Enrich each others' content creation and marketing
Learn from each other
Have a trusted advisor
Capitalize on another company's size or prestige
Elevate an industry as a team
Exchange ideas
To collaborate with another person is to admit weakness.
9 Business Collaboration Examples
As a business, you can collaborate with:
Key customers
Industry leaders
Any part of the supply chain
Trade associations
Chambers of Commerce
Former employers
Competitors
Dig further into how businesses are collaborating with others on coronavirus.
Get Insight on Publicizing Your Business Through Cross-Promotion
Bloggers are business owners too who enjoy massive exposure when co-branding their products and services.
Teaming up to share information and advice with the Monday Blog Club squad or through link parties like traffic jam weekend has opened doors to other audiences.
To make most of your content marketing efforts collaborate with:
Which one have we left out?
ThExtraordinariOnly brand has benefited from new customers who are interested in what we have to offer.
All who participate build up each one's reach.
Further reading: Connect with other cool content creators to tell your brand story, drive SEO and win sales.
Use Traffic Jam Weekend to Collaborate with Content of Other Businesses
How?
Traffic Jam Weekend is the time-bound collaboration that occurs in real-time sharing of your content, but the host chose their favorites to be featured in the subsequent week.
Scroll down to the bottom of this page and click on the blue button that reads "Click here to enter"
This opens up to a new page at https://fresh.inlinkz.com/
Scroll to the bottom and click 'add your link'
Choose to verify your entry with either social media or an InLinkz login (We prefer InLinkz login)
Enter your social profile or email address to sign up – if you click the blue button "Continue with InLinkz login", proceed to sign in with your email address and email. if you do not have an InLinkz account, follow simple onscreen instructions to create one.
After confirming that you are not a robot, proceed to add your favorite blog post link on the blue button at the bottom "Add link"
Enter the URL of your link
Enter or "click enable history mode"
Choose the image that best represents your URL
Check the boxes for (1.) "following host to get notified for new link parties" (2.) "I agree to the InLinkz terms of services and privacy policy"
Select the save button
You are done

Share this link!" on social media using the hashtag

#trafficjamweekend
Enjoy the traffic jam weekend linky party #251.
Of all the collaborative ideas with other businesses, which one works for you best? Tell us your story in the comment section below.
Collaboration is always tough.
WELCOME TO TRAFFIC JAM WEEKEND 
LINKY PARTY #251
 Show us your old posts and more on Traffic Jam Weekend!
Come on in to link up, share, and learn something with us.
#trafficjamweekend
Tracy: View From The Beach Chair | Twitter | Facebook | Pinterest
Laurie: Seeking Serenity & Harmony | Pinterest | Instagram | Twitter | Facebook | Fb (Homestead) | YouTube
Michelle: My Bijou Life | Instagram | Pinterest
Lisa: Lisa's Everyday Life | Twitter | Instagram | Facebook | Pinterest
Deja: Breakroom Buddha | Instagram | Pinterest | Facebook | LinkedIn | Twitter
Hazlo: ThExtraOrdinarionly | Tumblr | Twitter | Instagram | Flipboard | Facebook | Pinterest | Keen | Mix | YouTube
---
Our guest co-host:
Sonni at Readeropolis
Follow Readeropolis:
Twitter | Facebook |  Instagram | Pinterest | Tumblr | YouTube
If you would like to become a weekly co-host, complete this quick form.
---
These are the featured posts from Traffic Jam Weekend #250…
Hazlo chose Important Pandemic Lessons We Can Learn Today from our very own Seeking Serenity and Harmony. 
Michelle chose Bat from Ginx Craft. "It's adorable!"
Kimberly chose I Finally Gave Stitch Fix a Try! from 3 Winks Design. "I recently received my 12th order from Stitch Fix. It's a fantastic clothing subscription service. I just added a profile for Teen Deuce so I can get clothing for him too. Be sure to read this post about how you can try it out and save big!"
This post also had the most views.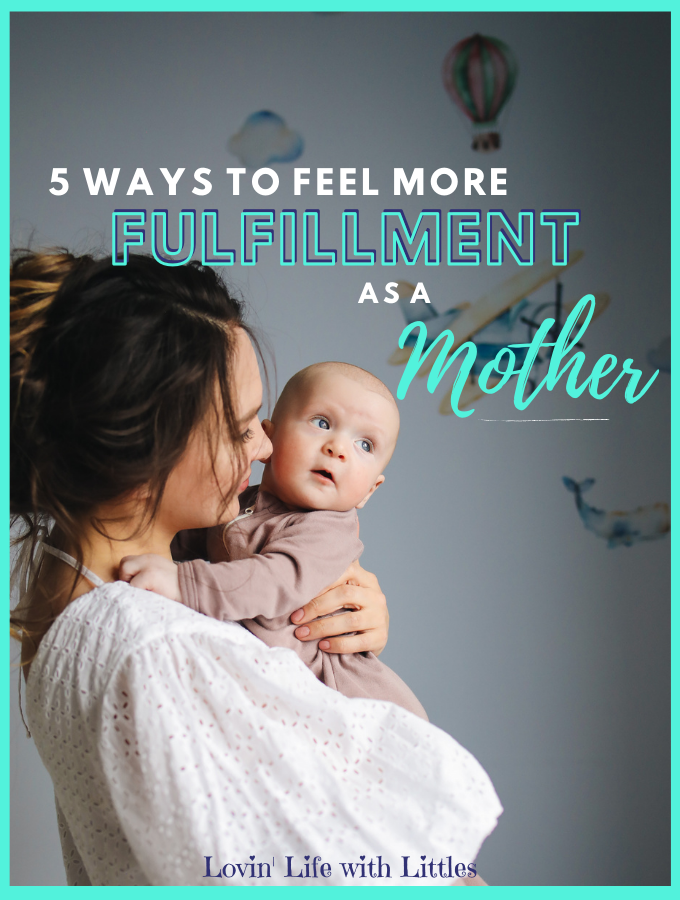 Laurie chose 5 THINGS YOU CAN DO WHEN YOU FEEL UNFULFILLED AS A MOTHER… from Lovin' Life with Littles. "This article really hit home for me this week. I've been a mother since 1983. My youngest bio kids turned 18 and I have a 5 year old foster in the house. Definitely fighting the mother burnout. The struggle of feeling like I should have and should be doing better." 
Tracy chose Upcycled: gift bags made from vintage wallpaper (with tutorial) from Keeping It Real. "I recently bought my grandparents' house and found a bunch of old wallpaper rolls.  Not knowing what to do with them and not wanting to throw them away, they have been sitting in the attic.  I now know how to use them!  This is a great idea!"
Lisa chose Paint Chip Wreath from SimpleJoys. "What a great idea of a wreath made out of paint chips. I will be making this from all the paint chips i have collected lately since deciding on paint colors for my house." 
Thank you featured bloggers for sharing! Your posts will be pinned (slowly but surely) to the Traffic Jam Weekend Linky Party Pinterest board. Please grab a special Traffic Jam Weekend featured button below to display on your blog.
Just a few rules for the party…
Grab a Traffic Jam Weekend button below for your site

Link up as many of your old posts as you like below

Take some time and visit the other posts

Create some traffic jam for the hosts of this party

Share this party on social media with the hashtag #trafficjamweekend
You are invited to the Inlinkz link party!